dia$par routes job assignments automatically. Strict queuing, no faults, re-grading or other everyday fun for a manufacturer.
In the absence of high quality automation of business processes, the function of controlling the production process is usually performed by some wizard (or a whole team of magicians), who is more or less of a virtuoso in analyzing incoming orders from the Sales Department, putting together pieces of raw materials for them, and distributing those orders across production zones and equipment.
However, all of this in fact is just a small part of his job duties.
His main spell power is sorting out the everyday Niagara of screw-ups that are inevitably caused by the lack of business process standardization and the resulting chaos. As well as by (constant) human errors.
In the Rosshokolad company? these essential people were called "technologists".
That's how it used to work before.
Now the production task queue is formed automatically.
For paid orders only.
First in, first out only.
Nobody from the Sales Department, however "influential" or resourceful they are, can push their order in front of others".
Accounts receivable simply vanished.
At the same time, the amount of money tied up in produced, but unpaid-for orders, is down to zero.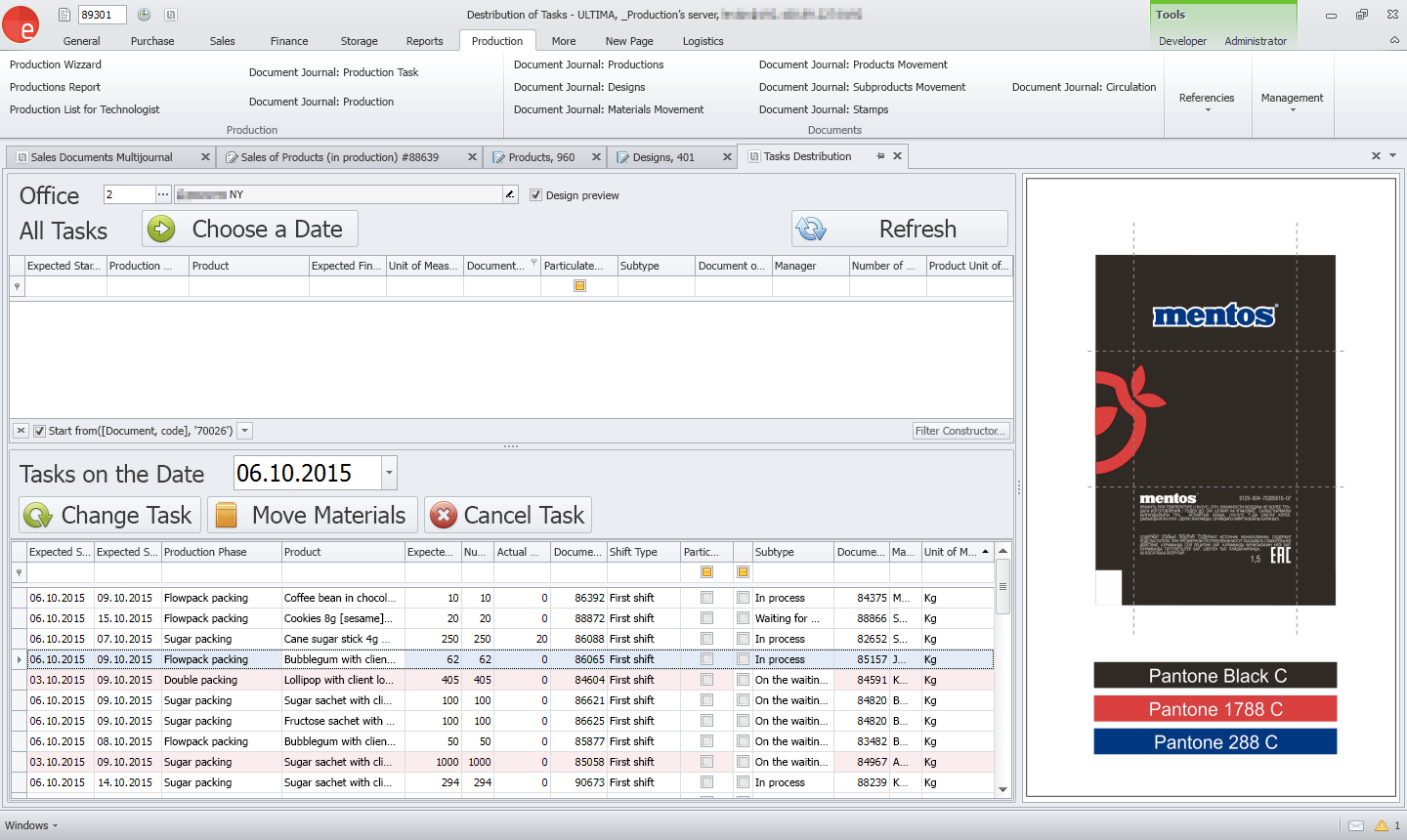 Completely gone now are such screw-ups as mixed-up goods. That's when, e.g., candies for one customer were packaged with wrapping paper for another.
Product ingredients are written down in the process diagram? (including unique customer requirements for a specific order), so now it's impossible to confuse sugar with salt in the layout.
Packaging design is linked to the order and is available in the interface.
After migration to dia$par, Gandalfs the Technologists faced existential panic of being absolutely out of demand.
The Fourth Age of Inhuman (meaning manless) Chocolate began.
Vae victis, fathers of the Senate.