The intellectual component routes hundreds of deliveries automatically within 10 minutes (including the preparation of documents) taking into account: cargo weight and dimensions, vehicles" loading status, and resource saving principle. NO logisticians are required.

There's nothing too complex about it.
The delivery range is divided into sectors.
Each sector is determined graphically, through its borders being drawn on a delivery range map.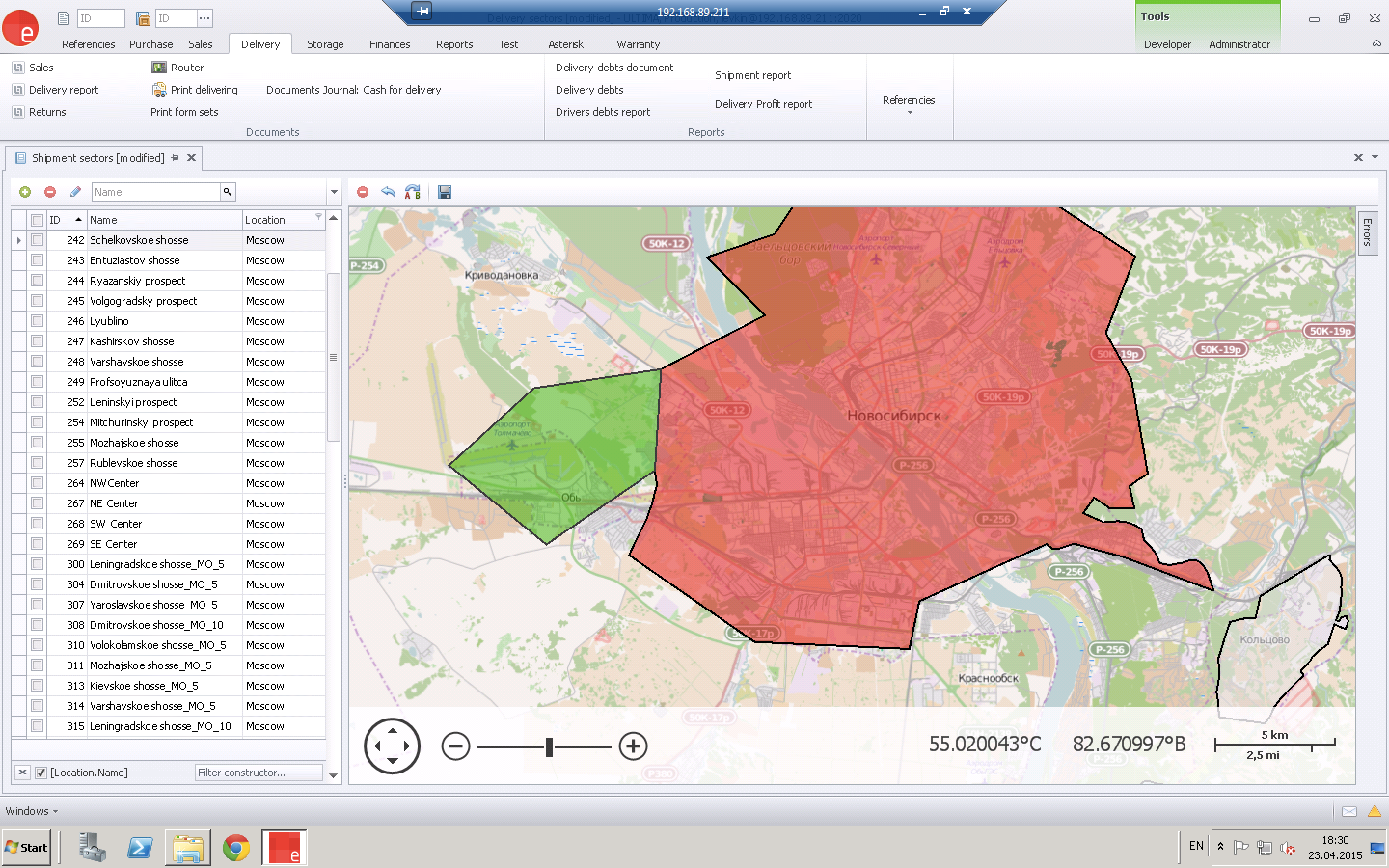 A certain driver or drivers (with vehicles of their own) can be responsible for a specific sector or specific company vehicles can be bound for a specific sector, which, likewise, you can make drivers responsible for.
The system lets you set up a driver's work schedule.
Deliveries are distributed to the sectors automatically. Based on the work schedule, dia$par determines a free driver in charge and processes a batch of documents automatically as well.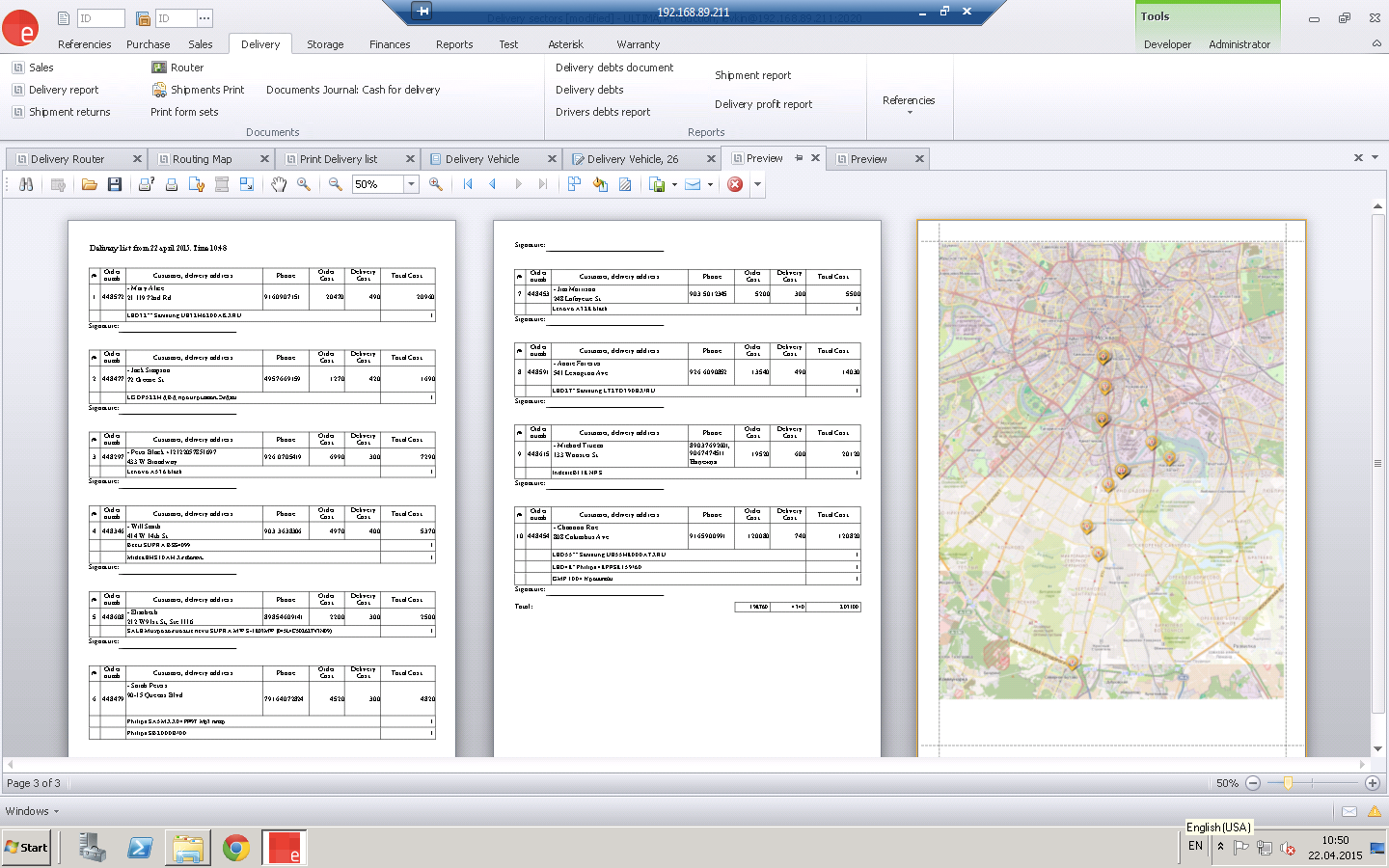 If a vehicle on a particular route is not filled to 100% capacity (dia$par tallies up the actual delivery weight/volume and matches the data with the relevant carrying capacity of a vehicle), the system offers the operator to either, if the vehicle is filled really low, distribute the deliveries meant for that vehicle among the rest of the car fleet and prevent it from going in route that day — or, conversely, use the car all the way by assigning to it some of the deliveries from the day's other routes.
There may be cases when dia$par is unable to allocate some addresses among drivers/cars automatically. The operator will process non-typical cases by means of a map where such problem addresses are displayed as points.
dia$par marks the address indicators with a certain color depending on the order's weight and dimensions and whether it's got certain categories of goods which may place limitations on the vehicle (e.g., side-by-side refrigerators).
As a result of implementing such a system at Energoboom, the daily routing of a few hundred deliveries and printing of all the relevant documentation takes just 10-15 minutes.
That's 10-15 minutes a day worth of extra workload for a staff member who, for the rest of the time, is going to be minding just their core duties.
Consequently, the need for on-staff "logisticians" falls off a bit sooner than you may expect it to.