Generation of contextual advertising for each product with its name and price. Tens of thousands of items several times a day. Naturally with no human participation.
Our methodology for organizing the accounting and control of contextual ad costs was previously described in "The Rake. Towards the Spaceport" case study.
But accounting and control, however important in themselves, are essentially REactive.
Life itself made the PartsDirect.ru guys be PROactive. Hunger is no joke.
And the matter is as follows.
The Russian incumbent supplier of digital components has an assortment that includes tens of thousands of items — all kinds of parts quite similarly named.
They are only distinguished by their part numbers, and just one character may mean a difference in price (and the item's technical purpose) by an order.
Consequently, an ad's minimum acceptable click-through rate (CTR) is conditional on the unit's part number indicated in its text (meaning not "Cheap south bridges, roll up!", but "FW82801EB South Bridge, RUR 1584.00").
It actually turns out that you must type in adds for most of your goods items yourself.
Hundreds of hundreds of them.
For manual processing — that doesn't sound too inspiring, does it?
But that's half of the trouble. You can make one big effort, after all.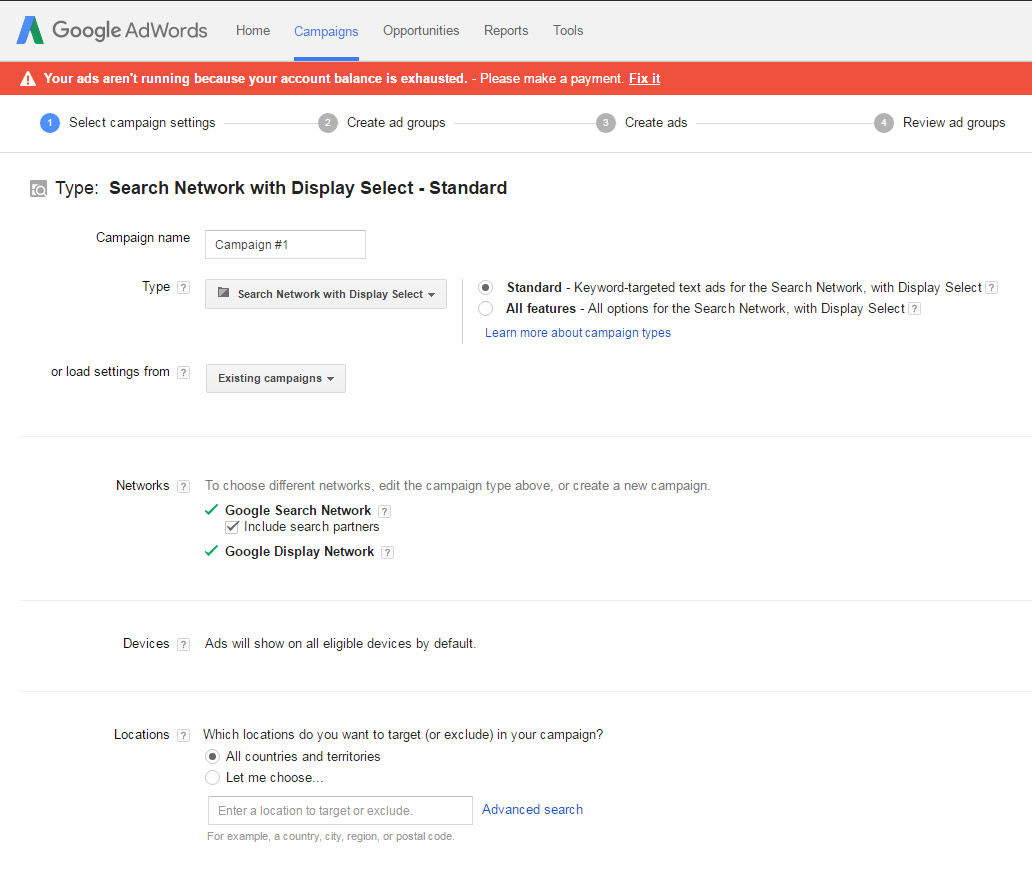 The whole trouble is that one effort is not enough.
A really good CTR is only achieved if the price indicated in your ad is up-to-date.
While all prices tend to vary.
The exchange rate of Ruble changes every day. So your valid Rouble prices can change several times a day (as the goods are 100% imported).
This means that the texts of tens of thousands of advertisements need to be updated more than once a day.
The impossibility of which (if done with human superior limbs) is a little more than fully evident.
In this dead end situation, the PartsDirect.ru Comrades decided to fall back on a tried-and-true remedy and turned to Humanless for help once again.
A directory of advertisement template settings was added to dia$par, with fields similar to advertising media interfaces, and permitting the use of parametric service words like "part number", "brand", "model", "price", etc.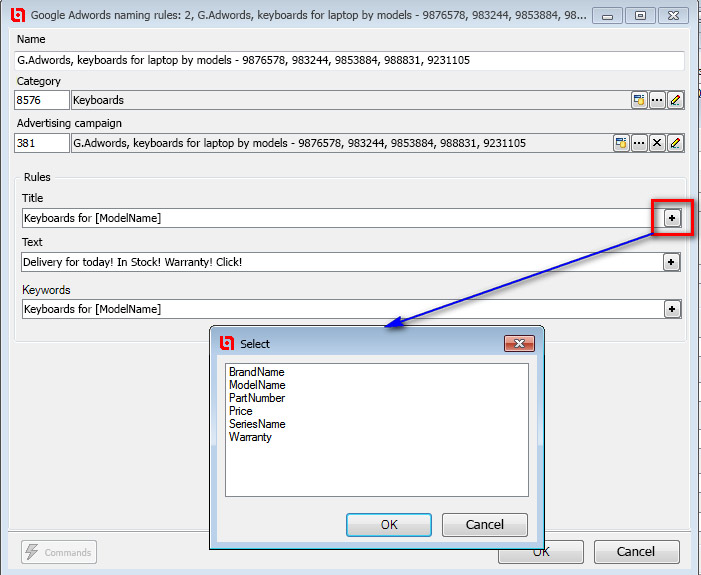 dia$par uses the templates to automatically generate files in the format required for the respective advertisement media, inserting the individual goods item's numerical specifications instead of the service words.
In Google's ordinary work procedure, advertisement files are uploaded manually.
?The process was fully automated using API Google AdWords.
The ad files proper are generated and uploaded according to a timetable, in fully automatic mode.
You can press a button to re-generate/re-upload the whole thing at any moment.

Now it takes no longer than five minutes to fully update your ads and upload them to the advertising media.
New goods arriving at your warehouse will automatically and almost instantly appear in your ads.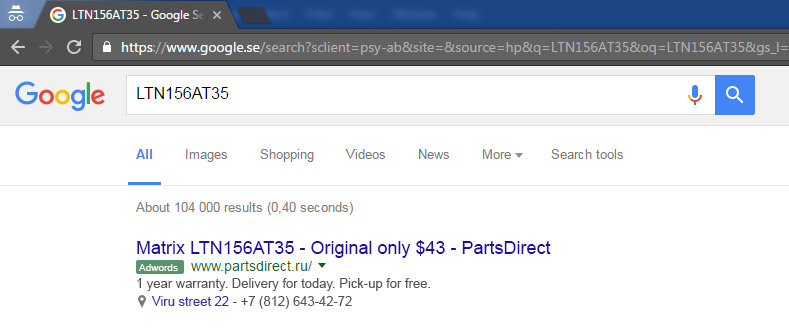 And PartsDirect.ru possesses the largest, most up-to-date and efficient pool of contextual advertisements in its market. And possibly nation-wide.