How dia$par of the manufacturing company helps build customer relations. No more daily surprises; even your life itself is not as thrilling as usual.
Imagine a manufacturing company, where all the internal communication is done by means of ethnoscience: phones, mail, messengers.
What would an information exchange between, say, the Production itself and the Sales Department, look like?
Longsuffering MS Excel is an obvious solution. A file, where a specially trained person from the Production enters completed orders.
Another xls file is used by the sales department for writing down demand on newly paid orders.
Quality and reliability of such communication is easy to imagine?.
Hi, Joe! What's up with the order from Construction Trading Center? I promised them to have it done on Wednesday, then the day before yesterday, they're pissed off… What? Well, can you look it up and call me back? Just make sure you do this time!
Jim, goddammit! When will your oil company finally pick their order? Their pallets take up all the space in my warehouse! Call them and tell them to pick it up now!
Joe, it's a f…ing nightmare! Do you remember that Ms. A, the self-employed one, she's here, and with an enormous truck! What do you mean "why", their order was due 4 days ago, we're even charging for storage… What?? You wanna come down yourself and tell them about that screw-up with packaging? Shit, what a mess! Well, they're sleeping at your place tonight!.. Yes, that's right, and the damn truck's going into your garage!
And so on, and so forth.
It's exciting and fascinating, with everyday surprises.
However, this abundancy of everyday scenes has not as positive an effect on profits as desired. Same with service quality, customer loyalty, machine utilization rate, and indeed sales volumes.
After migration to dia$par, the life of the Rosshokolad? company lost a lot of its adventurous flare.
The head of Production stopped wasting three quarters of his work time on a phone girl's job.
Numerous Excel files lie in sadness beneath the dust of oblivion.
A salesperson can now use the system interface to check online: the production queue, at what stage of it his order is, its present completeness, a forecast on the date and time of its execution.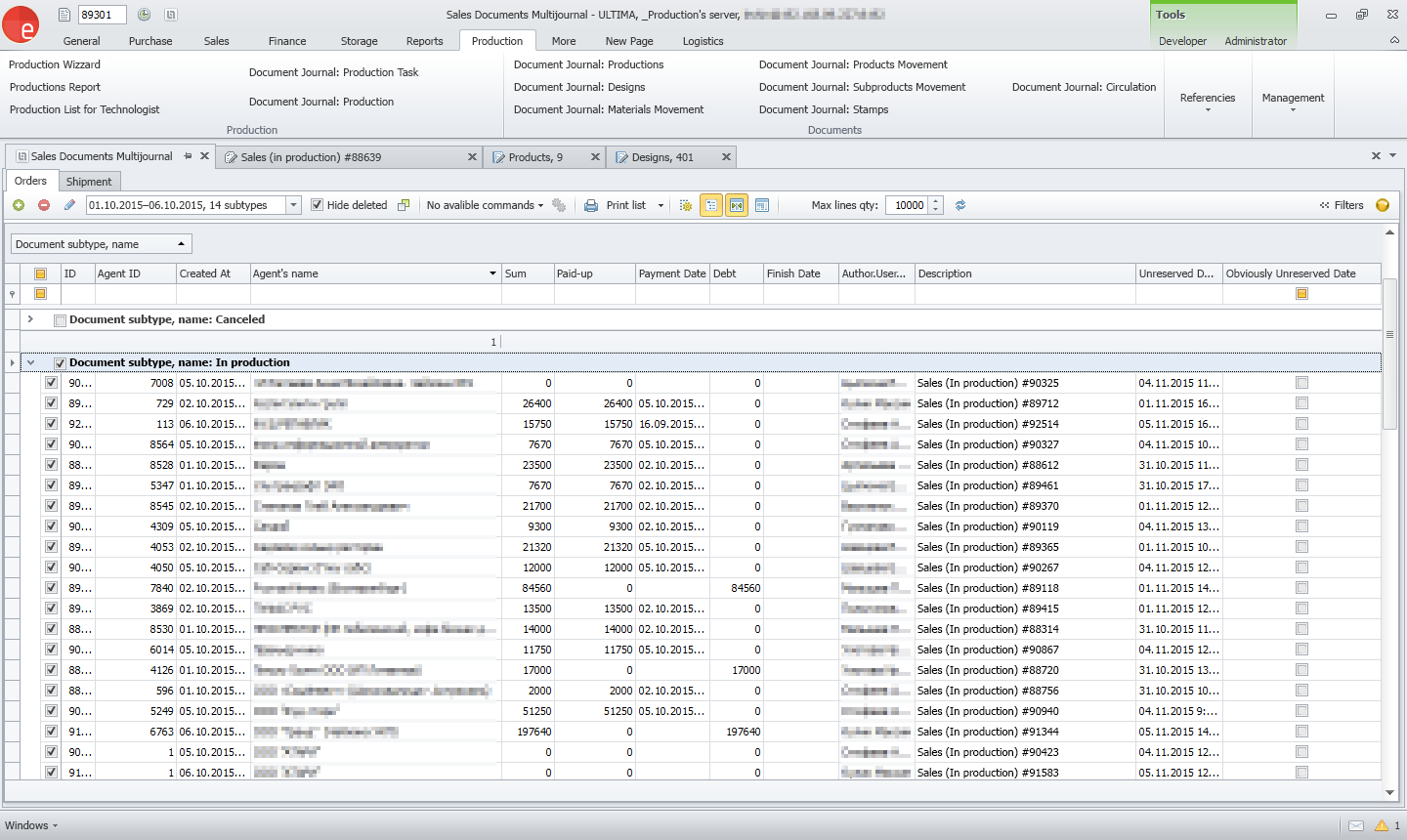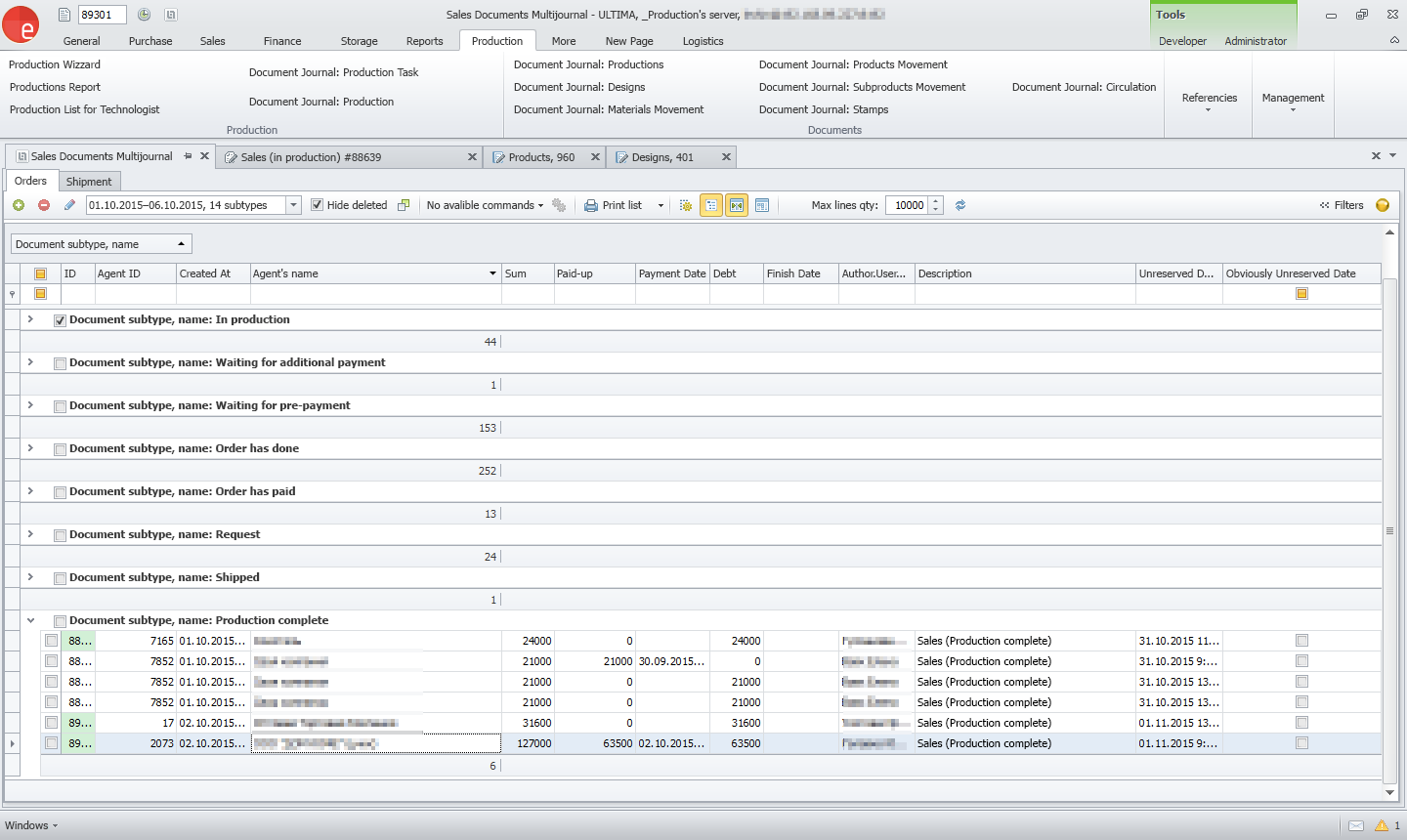 Customers are automatically notified of their shipment ready for dispatch via email and text messages. Goods dispatch demands no warehouse staff presence or anything except some extremely rare cases) — documents are generated automatically and printed out at the warehouse when dispatched.
Production faults decreased by times — specific customer requirements that used to be transferred via (lost in) mail/messenger/skype, are now recorded in the product process diagram? within dia$par and are controlled automatically.
Efficiency of labor companywide grew by no less than one third. Similar growth numbers are seen in the average order completion speed.