What does an enterprise digital twin look like?
A basic model created with the dia$par package with a minimal number of details exists in a 242-dimensional space. The number of environmental dimensions for images of large complex organizations can exceed 500.
dia$par meta-system comprises two main components (systems) — your real organization (dia$par.Enterprise) and its 'image' (existing in dia$par.Matrix).
Just to compare — the number of dimensions a human can perceive amounts to 3.
Since human perception is limited to these three dimensions, there is no way whatsoever to comprehend a mutual mapping model in full being represented by either a chart, picture, or video.
The task requires at least several hundred pictures of its projections which would be even more difficult to understand than the explanation given above.
Any picture (even a 3-D hologram model), no matter how detailed it would be, can at best represent one hundredth of complexity and variety of a dia$par cybernetic model.
Here is an illustrative example.

This is how a sphere looks in the 3-D space of our Universe: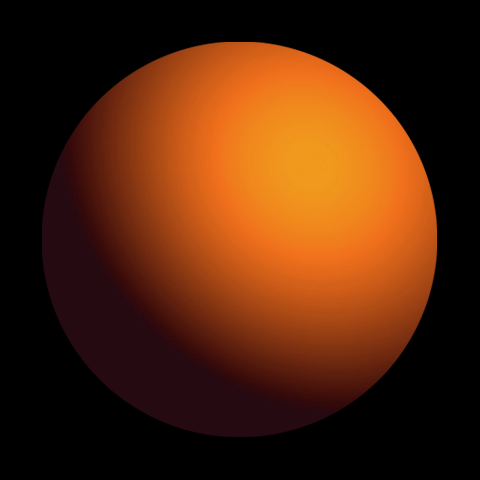 And this is how it (as hypersphere) looks in a 4-D space: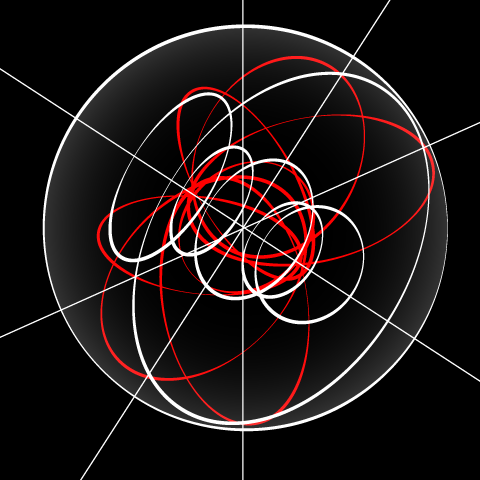 The same 4-D hypersphere in another representation:

According to our primitive view, it has nothing in common with the previous one.
But the sphere (4-hyper-spheres to be precise) is still the same.
Once again, we speak of the space with one dimension more of that of ours, not with hundreds more dimensions.
That is why a multidimensional mutual mapping model of the organization is created with only analytical tools of formal mathematics and maintained with them as well.
dia$par.Mirror mmizer performs two functions simultaneously:
it generates a virtual reality for the dia$par.Matrix cybernetics model
it replicates bidirectional changes in the real organization and its cybernetic model
Hence, it is not possible to "see" dia$par like you cannot read people's minds by examining their skin.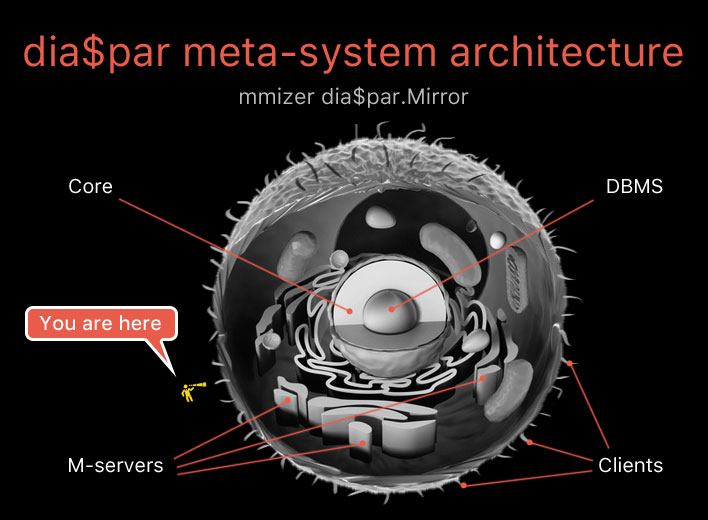 All that can be seen with homo sapiens' eyes and apprehended by homo sapiens' intellect (or intellect of anyone originated from our Universe) are merely interfaces of various dia$par user's applications ranging from a desktop workstation to iOS apps and organization's visual 3D-models in real time.
dia$par Business Control Center
Company captain's bridge for owners and top management.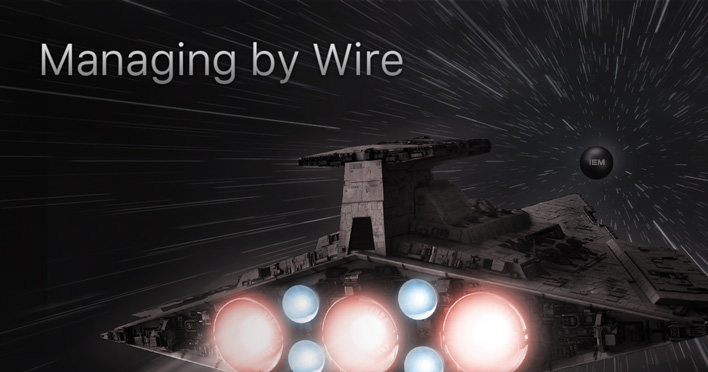 All the information about the state of the enterprise in real time — on your iPhone.
They are just interfaces, though customizable to any extent.