Universal Business Digitalizer
dia$par is the world's first universal Digital Twin replicator for social organizations as well as any business enterprises.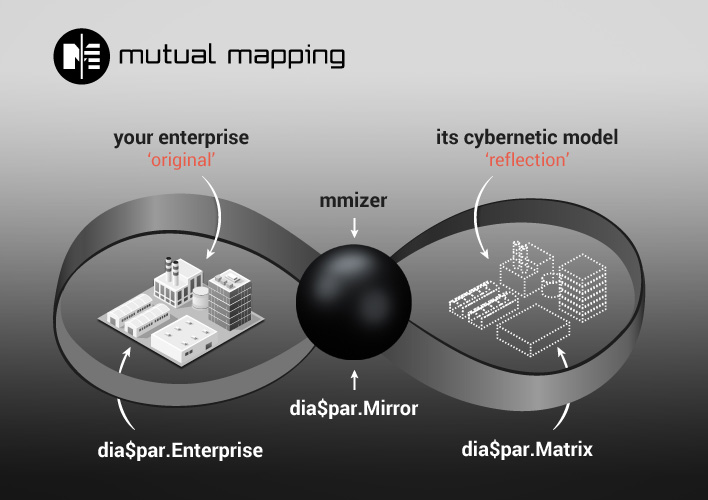 Mutual mapping technology first implemented in dia$par is a universal platform to effectively create digital twins of arbitrary organizations of any kind, size, complexity and sector: from libraries to cosmodromes, from schools to states, from software development companies to car factories, from small teams to mankind.
However, mutual mapping has advanced much further than the "simple" creation of a digital twin that updates itself.
Mutual mapping creates a multi-agent meta-system of an actual enterprise and its digital twin opposite and starts an endless cycle of their subsequent continuous interchange of their independently varying characteristics.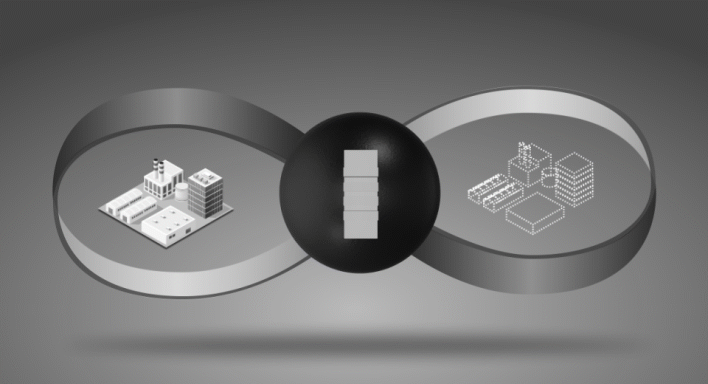 That is how dia$par, a managing (in strict terms of cybernetics) system related to the actual enterprise, emerges for the first time in history.
It is precisely this bilateral, pear-to-pear, real-time and synchronized communication between the original organization and its virtual image that is both the major innovation of mutual mapping (as well the further development of a digital twin concept at a qualitatively new level) and a paramount breakthrough in effective control over the most intricate social organizations of the human civilization.
In other words, mutual mapping for management is of the same importance as the alphabet for informatics, positional notation for arithmetic, heliocentrism for astronomy, and the wheel for transportation.